Leeds, a city in the North of England, has developed an open-source API-based service directory data infrastructure. LOOP (Leeds Open Online Platform) provides a way for the city's local authority, voluntary sector and private partners to collaborate on a shared information repository.
The City Digital Partnerships Team is currently leading the project. We are hosted by Leeds City Council (the local authority of the city of Leeds in West Yorkshire, England), but our focus is to work together across all of the organisations that deliver health and social care to the people in the city.
LOOP re-uses elements from a project in Kingston-upon-Thames in London, in which a local authority used the Open Referral data model to build a MySQL database with APIs and an admin interface. Through LOOP, third parties can build their own websites and systems that connect to our API. We're also developing a cross-platform widget that can render content on other websites.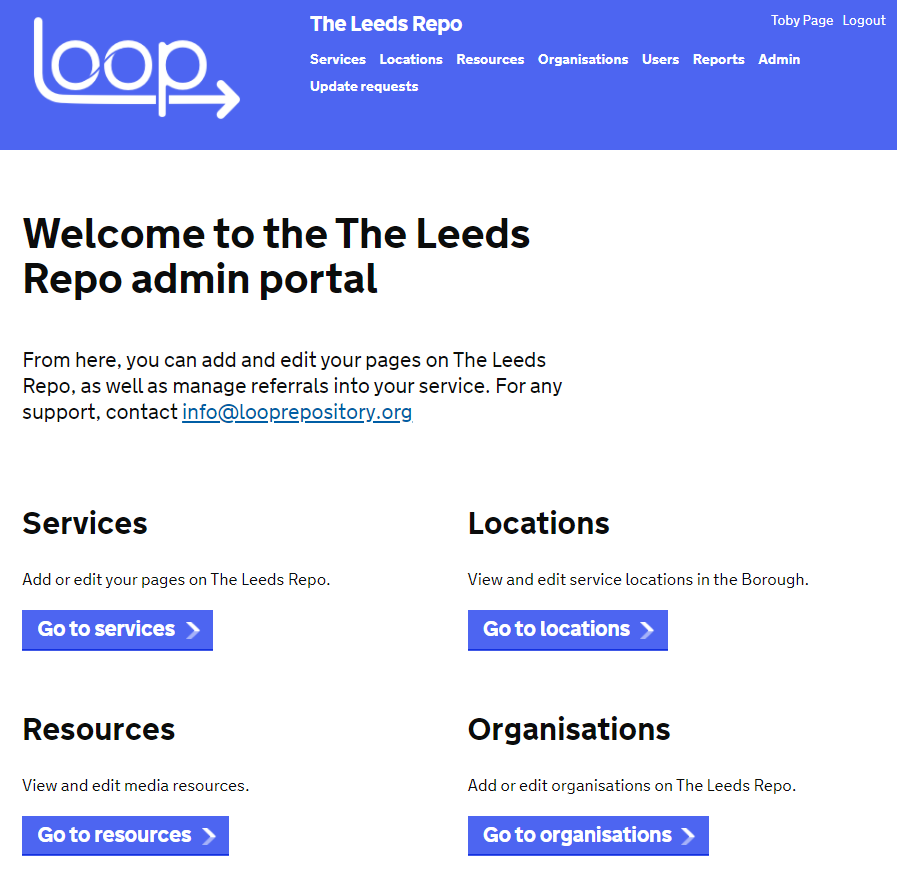 Initially this project didn't have any specific interoperability or integration requirements – but we quickly recognised there are benefits of being a part of a broader community of practice, and the potential to exchange interoperable technology in the future. We also knew that, in order to bring together many partners, it was vital to have a data standard to which all could agree. That's why we enthusiastically decided to use the Open Referral data model.