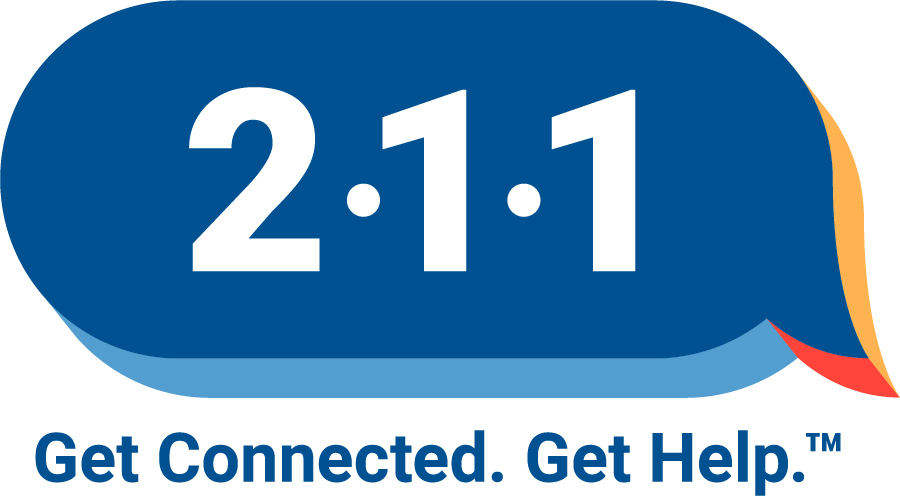 Every day thousands of people across North America turn to 211 for information and support—whether financial, domestic, health or disaster-related. 211 is a free, confidential referral and information helpline and website that connects people of all ages and from all communities to the essential health and human services they need, 24 hours a day, seven days a week.
211 is also a decentralized system, organized and operated by different organizations state-by-state and even county-by-county. Historically, this structure has enabled 211 to reflect and be responsive to the needs of local communities – and we value this diversity throughout our network. On the other hand, as different 211s have developed different information systems, it can be challenging to access information from multiple 211s simultaneously – let alone across the whole country.
Here at United Way Worldwide, we look for ways to build everyone's capacity to serve. This entails various kinds of support to our local United Way and 211 partners, as well as support for national and global institutions that seek to make a difference at scale. One of our primary objectives is the establishment of interoperability across 211s' diverse technological and organizational landscape. Toward that end, in partnership with Expound Decision Systems – we have prototyped a national 211 data platform that can serve as a single, authoritative respository of verified health, human, and social service directory data curated by local organizations across the entire country.
This is a vision that we at United Way have held for a long time. And when the Alliance of Information and Referral Systems (AIRS) formally endorsed Open Referral's data exchange formats — the Human Service Data Specification and API protocols — as industry standards for sharing resource data among different information systems, it became much easier to bring this vision to life. Now, our national 211 platform can align resource data from hundreds of organizations – regardless of which platform they use – into a common format for sharing with third parties. This new platform doesn't require any of our partners to change to a different information system, but enables them to work together as a larger whole while still preserving their control of their own data.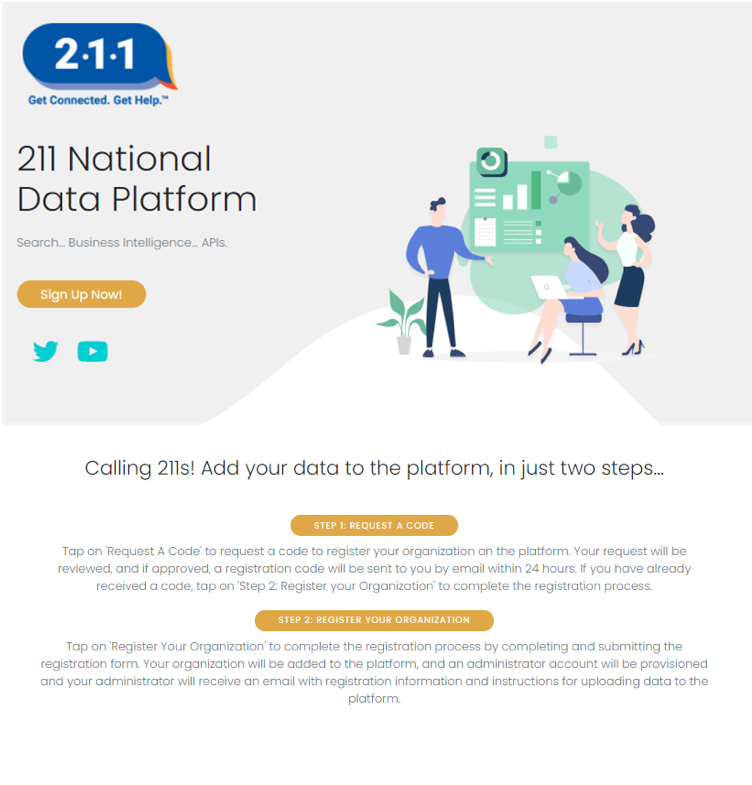 Our technical partner, Expound, first helped develop the pathbreaking Ontario Open211 platform, and subsequently deployed resource directory data infrastructure for North Carolina's NCCARE360 platform – both leveraging HSDS as a common data format to facilitate exchange. Building upon this proven technology, United Way Worldwide has aggregated standardized resource data from a pilot set of ten 211 partners, to demonstrate the ability for multiple organizations' data to be queried from within the same system. In 2019, we demonstrated this functional prototype of this platform, a Minimal Viable Product, during the 211 Leadership Summit in Atlanta, GA.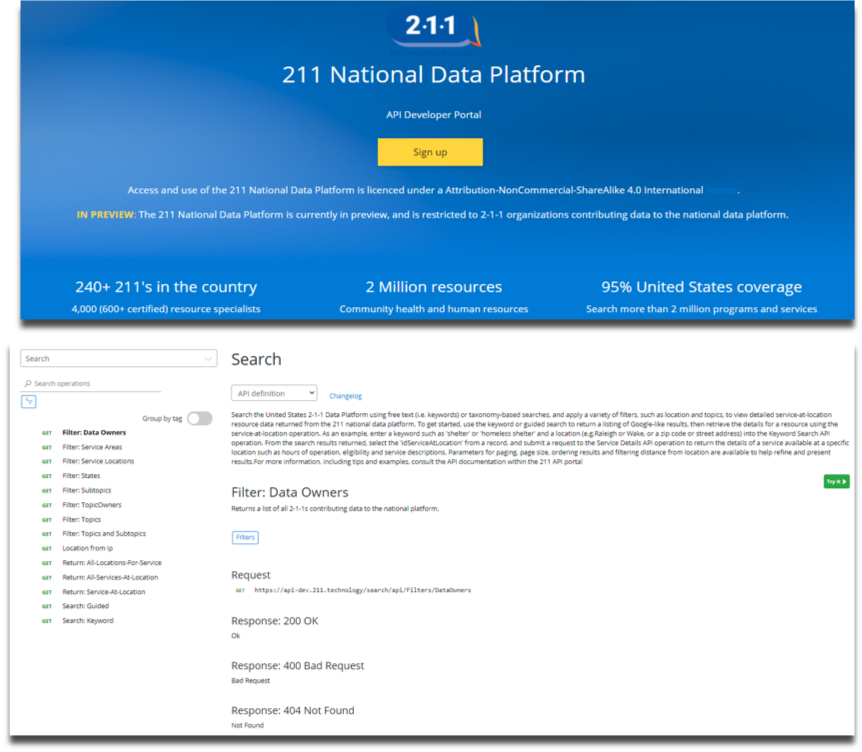 In 2020, several states, including North Carolina, Wisconsin, Nebraska and California, began using the platform to facilitate cooperation on resource data management among local partners, and also to streamline the process of integrating 211's resource data with regional projects like Kinship Navigation and third-party systems such as Unite Us and other health navigation tools. Having demonstrated the viability of this platform with our initial cohort, we're now in the process of facilitating widespread adoption across the 211 network. By 2022, we are excited to be serving up comprehensive resource data as a service to both national and regional initiatives.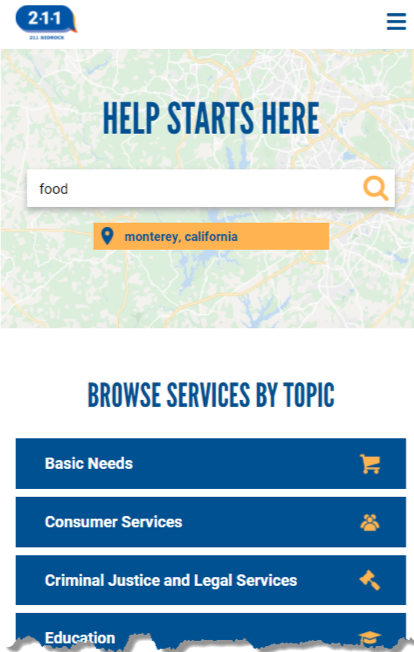 We believe this is a critical development that can benefit many sectors – from government to philanthropies, from public health to education and so on. For example, many initiatives are currently advancing to address the social determinants of health through partnerships among healthcare providers and the social service providers that offer critical supports for people's well-being.
It's nice to see the flourish of new software tools being made available to help people find and share information quickly – but we also know that technology doesn't solve problems. People solve problems. By creating the conditions we need to bring together the people and institutions (the subject matter experts; the community leaders; the doers and the people we serve) that are needed to effectively power such tools, we can propel new ways of helping people meet the needs of our communities at scale. By providing integrated data infrastructure for the entire domain of information about community resources managed by 211s across the country, the National 211 Data Platform can serve as the conduit for the country's efforts to improve social outcomes and promote health equity.
We're grateful for our partners in this initiative – a collaboration that spans geographies and multiple institutions, including the 211 National Collaborative and National Steering Committee, as well as the Alliance of Information and Referral Systems. We hope that you can get involved as well.
If you're interested, we encourage you to watch our webinars (embedded above, and linked here) and stay tuned for more. If you're ready to learn more now, please reach out to me and we can schedule a time to talk with us about how this platform can be useful to your community. We can help design opportunities to test any 211 system's ability to share resource data with their partners around the country. Join us!