Jeff Hogue is the Director of Operations and Community Relations for LegalServer.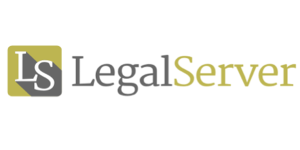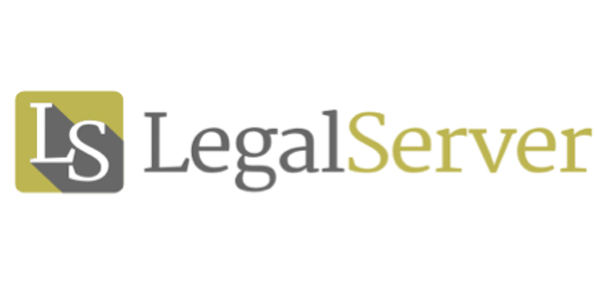 LegalServer is a configurable web-based platform that dynamically responds to the complex, rapidly changing challenges faced by legal service providers who strive to provide effective advocacy to the most vulnerable among us.
In this field of legal services, some of our major challenges involve triage and referral. Every day, many people approach our providers with problems that fall outside of the scope of their work — so our providers are constantly seeking ways to redirect these inquiries with effective referrals to other services.
Many 'one-stop shop web portals' have emerged in recent years, and aim to meet a valid and growing need for findable, free, reliable online legal help. However, the real challenge and opportunity lies in enabling integration among the various systems in which service availability, legal information, applicant information and logical analysis tools currently live (in isolation from each other). Ideally, it would not make any difference which intake interview or portal a user happens to reach first — as long as each of them is able to share common logic models and interoperable data about resource availability.
For online intake and triage, we can avoid duplicating the effort of compiling resource directory data in multiple silos. Write it once, and let it be read everywhere. This is how the World Wide Web itself came to be. We didn't mail a copy of this post to you and ask someone to type this content into a page on your intranet that only your unique software can read. You are able to read this because you have a standards-compliant web browser. All you needed was a link.
Towards this end, I believe the entire field of legal services stands to benefit from the adoption of more open data standards and APIs. We all want people in crisis to find the right legal help and information, and we can lower that barrier by creating a more seamless referral ecosystem.
Without such interoperable technologies, the effort to build all of these separate websites, and then to market them, is typically duplicative. So when I hear people talking about the need for a 'portal' website, I urge them to consider the prospect of a smart API ecosystem in which existing tools and information work together. Computers are very good at talking to each other, and doing so very quickly, if they have established protocols. Such protocols will make existing systems work better together, and allow new technologies to plug into the ecosystem rather than fight for air amid resistance to change and long funding cycles.
There are many pieces to this puzzle.  Open Referral's first step makes sense: establish interoperability for a basic and essential set of facts — information about which organizations provide what services, and how those services can be accessed.
Towards this end, LegalServer has created a prototype of a tool that will enable our clients to take the next step in this direction. Our new feature enables LegalServer admins to enter their own organization's service directory information into an Open Referral data package, which is then placed in a publicly-readable folder accessible by its own unique link. See a screenshot of the administrator's view of this feature here: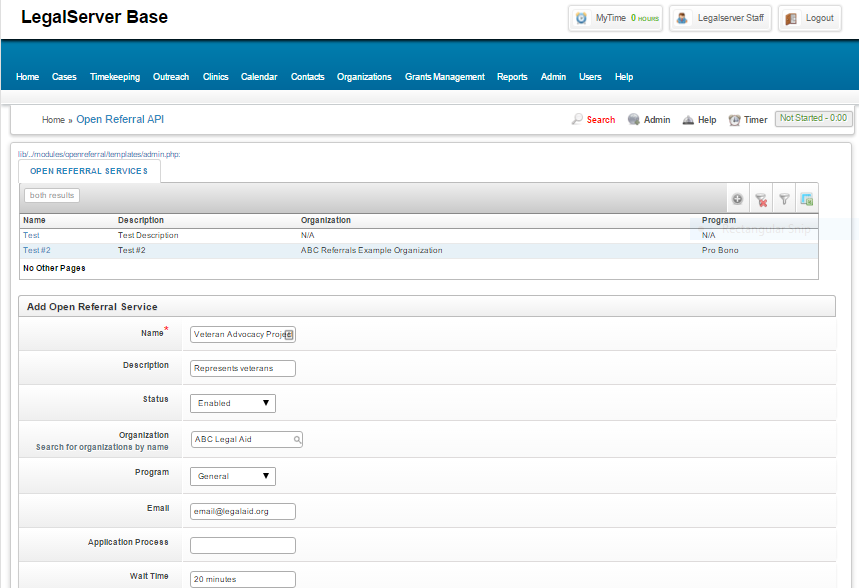 We will evaluate this experiment as we roll this out to our users over the next few weeks. I look forward to hearing from others in the legal services community, as well as 2-1-1s and other entities, as we explore new ways to answer the question: "Where can I send this person for help?"
The answer shouldn't require a list of data manually curated by each program in isolation from the others. We can find better solutions. We'll need to reach a critical mass, but that work must start somewhere. So we are starting here.