Clotilde Vasconi is the program manager for Benetech Service Net. This post originally appeared on the Benetech blog, and is reposted with permission.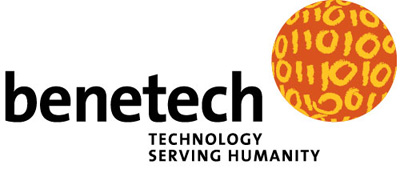 As inequality deepens in Silicon Valley and the San Francisco Bay Area — in Benetech's backyard—the crises facing our neighbors in need continue to mount. This is happening despite the efforts of governments, philanthropies, nonprofits, and social good work by technology companies in the region. Hundreds of organizations provide thousands of health, human, and social services across the Bay Area, yet we commonly hear that people in need still find it hard to know where to get help.
In the past year, Benetech has been exploring this challenge — learning about the complexities of these service sectors, identifying opportunities to apply our experience developing software for social good, and enabling ecosystems to achieve greater impact through data collaboration. Through this process we've initiated Benetech Service Net, an open standards, data collaboration and exchange platform for securely and efficiently sharing data that community-based organizations use to connect people in need of human services.
The goal of Benetech Service Net is to provide a software infrastructure so people can better access the services they need to live and prosper. It will enable data collaboration among referral providers, service providers, government agencies, and other safety net stakeholders so that siloed information about services can be shared among the many organizations that are working to help people navigate the safety net.
To understand where we are going from here, let's recap how we came to this point.
Field Research and Comparative Analysis Reveal Benefits
We began our work by engaging referral providers, service providers, government agencies, and civic tech innovators across the region in exploratory conversations. We solicited resource directory data from eleven organizations that maintain information in the Bay Area and Sacramento, including social service referral agencies, service providers, and the California Department of Health and Human Services.
Leveraging the Open Referral format, we normalized 35,000 records from eleven databases and matched them to identify 15,000 unique agencies and services.
Our analysis found that 74% of those records were being maintained in at least two resource directories — often many more — representing a duplication of effort that costs each organization precious time and resources. Conversely, we found that about 25% of the contents of any given resource directory database were unique to that database. Moreover, these records varied greatly in depth, accuracy, and timeliness.
This analysis demonstrated that data cooperation could bring several benefits to the stakeholders, including a reduction in duplicative data management and improvements in quality from access to more information than any one provider is currently able to manage.
Stakeholder Convening Generates Solutions
Early on we realized that the voices of the community were critical in the development of our approach and software solution. In February 2018, with support from Kaiser Permanente, and with design and co-facilitation from Open Referral and Aspiration, Benetech hosted a two-day convening with 45 people from 21 local organizations including 2-1-1 providers, online referral system providers, government, service providers, social workers, and researchers. This convening was an opportunity to explore potential collaborative solutions and create actionable steps with our participants to improve the accessibility, availability, reliability, and sustainability of information about health, human, and social services in the region.
As a group, we reviewed our data analysis and considered the many challenges faced by our participants. Many organizations in the Bay Area struggle with similar challenges related to maintaining accurate and relevant information about health, human, and social services. We discussed the many efforts to solve this problem by automating, crowd sourcing, and soliciting updates from providers themselves.
We explored the benefits of a collaborative system for maintaining service directory information as well as the value proposition that would guide the work. We also considered the obstacles that might affect a data collaboration project, identifying the need for different data for different audiences, the importance of recognizing the expertise and work required for maintaining resource directory data, and the existence of competing priorities in resource-constrained environments.
At the end of the convening, Benetech agreed to explore technology tools for data collaboration and design the key components of a Service Net data collaboration system. Participants also wished to continue conversations on strategic aspects that are critical and complementary to the development of the data sharing platform such as governance, the role of funders and government, and how we can account for and value contributions.
We encourage you to read the notes from the convening to learn more.
Design Work Refines Product Vision and Creates Technical Roadmap
Leveraging the insights and relationships formed before and during the convening, our team started designing the Service Net data collaboration platform. We engaged with an array of nonprofit, for profit and government organizations. We also spent time embedding in referral providers' organizations to observe how managers work with their data management tools and processes to update records and validate information. We also observed how a call center was using the data to make referrals.
All the learnings from the convening, our numerous discussions, and those observations informed a three-day design sprint with Exygy, a design company based in San Francisco. This sprint was our springboard to enter the development and pilot phase, enabling us to refine our product vision and inform our technical roadmap.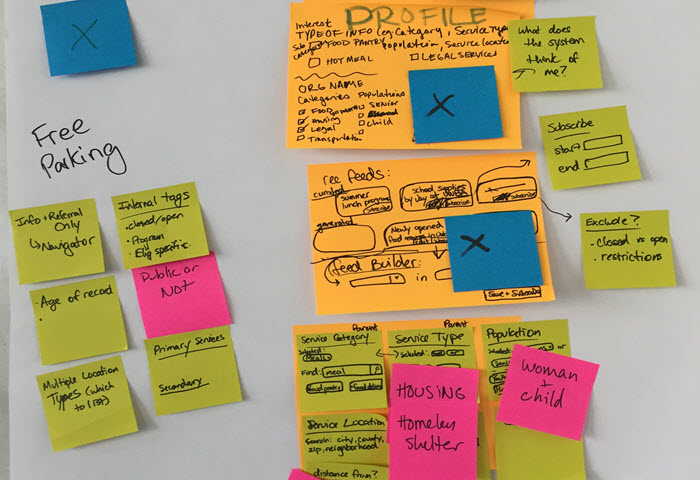 People from eight referral and service provider organizations came to this hands-on event and participated in exercises, discussions, and iterative user testing. They provided feedback on early mock-ups that helped us identify strengths and also challenges. Together we brainstormed ideas and new functionalities so that we could refine and strengthen our Service Net prototype.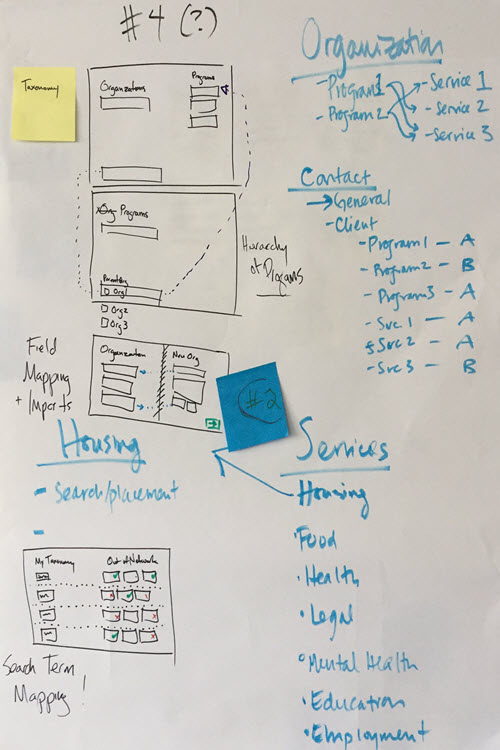 Development Phase and Pilot Planning are Underway
We are progressing full steam ahead in the development of our Service Net data sharing platform that will enable organizations to share their records and updates with each other. We will gather feedback from our partners soon to refine our tool. We will then launch our Bay Area pilot, during which pilot partners — organizations maintaining resource directory information about existing services in the Bay Area — will use the Benetech Service Net platform to share the workload of data updates and maintenance and enrich each other's data sets.
To learn more, we invite you to watch this webinar and contact us.