[Gabe Cate is VP of Business Development at WellSky. This is reposted from WellSky's blog. Welcome, Gabe!]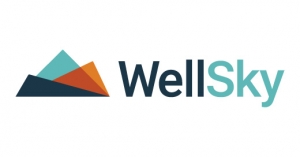 At WellSky, we envision a future of truly interoperable health and community care. We envision a future where care providers can seamlessly ensure safer, more efficient care transitions for people across care settings — no matter when, where, and how they need care. That means empowering whole-person care that addresses each person's unique health and socioeconomic circumstances. To achieve this future, we first need interconnected, intelligent technology, and WellSky is leading this movement.
We're excited to announce that WellSky is furthering interoperability by supporting the emerging Human Service Data Specification (HSDS) for Information and Referral (I&R) providers — including 2-1-1s, Area Agencies on Aging (AAAs), Aging and Disability Resource Centers (ADRCs), crisis lines, and more. Using this data specification and API protocols, we will empower our I&R clients to establish new partnerships with other community stakeholders, such as health care systems and insurance networks. With this increased collaboration and data exchange, users can more effectively transition people with a variety of social needs into community-based care providers that specialize in addressing their specific needs.
Initiatives like HSDS are a step in the right direction. The community care space is getting better connected to non-traditional partners, and the industry is moving closer to a unified approach to interoperability, similar to that of health care. WellSky is committed to better serving our community care clients through today's existing data exchange initiatives as well. Earlier this year, WellSky became a member of the CommonWell Health Alliance® to reinforce our ongoing commitment to actively collaborate with other health care technology leaders to achieve interoperability. We also continue to support the existing data exchange specification for Homeless Management Information Systems (HMIS) by delivering technology that automates this data exchange between software systems.
WellSky is committed to building interoperable software systems that meet the unique needs of each care setting, and also securely and effectively transfer each person's data as they transition from one care setting to another. Care transitions can be some of the most dangerous events in an individual's care journey, often because vital data isn't accessible across settings. When a person experiencing homelessness or food insecurity needs to leave a critical care setting back into a community care setting, interoperable technology can share the person's care history with providers at the next care setting and ultimately ensure the continuation of high-quality, intelligent care.
As health care continues to transform, post-acute care and community-based care providers are increasingly integral to providing whole-person care that improves individuals' overall health and wellness. WellSky's comprehensive suite of solutions and our ongoing commitment to interoperability are at the center of this transformation. Every day, we're innovating and collaborating to ensure that our clients can care for more people more efficiently and effectively than ever before.
WellSky Community Services software (formerly known as ServicePoint) and WellSky Resource Directory (formerly known as CommunityPoint) are used by 2-1-1s, AAAs, ADRCs, HUD's Continuums of Care (HMIS), and many national community-based organizations such as The Salvation Army and Volunteers of America. Our care coordination solutions have been used by networks of community-based organizations for almost 20 years. In addition, our portfolio of post-acute health care solutions include products serving home health and hospice, rehabilitation and respiratory, skilled nursing and long-term care facilities, and more. We invite you to connect with us at www.wellsky.com.