We recently posted Open Referral's 2015 Year in Review report. 
In the last blog post, we discussed the different technological products that have emerged through Open Referral.
In this post, we'll discuss the different projects in which people are using these tools to find new ways to share and use information about the health, human, and social services available to people in need.
§
The community resource directory data problem is a global one: pretty much everywhere one might look, there are people struggling to keep track of which institutions provide what services to whom.
Yet each community has its own institutional, demographic, and cultural landscape. Any or all of these unique characteristics might determine the viability of various answers to the key question at the core of our work:
"How can we ensure that community resource data can be made openly accessible in a reliable and sustainable way?"
In Open Referral we believe this means that our 'global' problem needs, to some degree, local solutions. So this initiative is designed around the interests of people on the proverbial 'ground,' working together in their own communities. In pilot projects, lead stakeholders use our data format and associated tools to pursue their own objectives. As they evaluate their own progress, their insights will guide the iterative development of our specification and our tools.
Progress to date: a diversity of communities
Our initial pilot projects — San Francisco and DC — have seen mixed results in their first year.
Key institutions have made ambitious pledges, and focused projects have emerged with transformative potential. And in one instance (see below: 'A Success Story in DC') a lead stakeholder achieved a significant local victory, in large part through smarter use of resource data.
However, these pilots have yet to fully cohere around formal teams with clearly defined processes. (In part, this is because pilots acquired funding in minor project-specific grants, which has limited the scope and rhythm of work accordingly.) Additional funding will likely be necessary to support stakeholders and drive the development of infrastructure that serves them all.
In the meantime, innovators in a number of other communities have joined up with Open Referral, taking steps to build open, interoperable resource directory data ecosystems — and demonstrating exciting progress along the way.
Ontario: a resource data federation

Ontario's information-and-referral sector presents a remarkable precedent of a 'federated' resource data system. Across the province, dozens of local referral providers have integrated with each other in a network that is stewarded by Ontario 211. Local providers update their own records in their own databases, and Ontario 211 aggregates these updates into a province-wide system.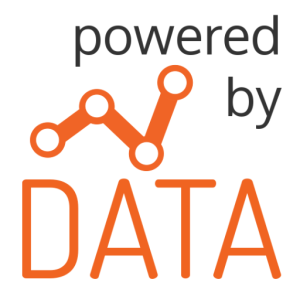 Now, Ontario 211 is using the HSDS to develop an open data platform that will make resource data from across the province easier to access for third-parties. Regional advocacy organizations such as PoweredByData and the Ontario Non-Profit Network are developing strategic plans around the use of this open resource data. And other local technology providers such as the Community Information Online Consortium are adapting their software in accordance with HSDS to preserve interoperability across this ecosystem.
Boston: transforming a website into a platform

Helpsteps.com is a resource referral application maintained by the Boston Children's Hospital. Helpsteps offers both a basic service search and also a brief survey that screens users for factors that can yield tailored recommendation results. Yet this valuable resource data can be used in many more ways.
So the Helpsteps team is using the Ohana API to redeploy this software, improving its internal flexibility while offering up its data data for new uses to the Boston community at large.
Chicago: an emerging resource data ecosystem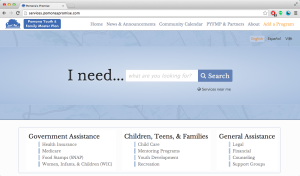 Purple Binder, a for-profit company with a premium product for social workers and other service providers, now offers their resource data for use by third parties, by way of their own API which was modeled upon HSDS and the Ohana API.
Purple Binder first deployed the open-source Ohana Web Search as a public-facing website that enables anyone to search for services in their covered communities. Now, several third party applications — designed for quite different purposes — are able to query Purple Binder's API to deliver its data to their users. It's our first glimpse of an interoperable ecosystem of various apps sharing the same data.
A success story in DC: resource data used for justice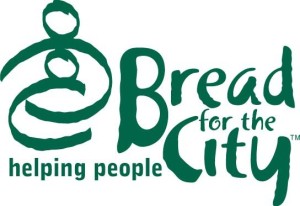 We've also seen that resource data isn't just useful to help people find where to go to get help. It's also critical for assessing the effectiveness of our safety net as a whole — and imagining systemic improvements to it.
Towards this end, the community champion of the DC Open211 project — Bread for the City — has already demonstrated a small but illuminating data-driven success story. As Bread described on their blog — and which was also reported upon at the Huffington Post — by enabling smarter use of their day-to-day use of resource directory data, Bread for the City's social workers were also able to advocate for tangible improvements in food accessibility for thousands of DC residents. The result is a victory that Bread for the City describes as 'racial justice.'
Evaluating this progress
On a personal note, this work has been a great privilege. I am grateful for the opportunity to learn from a tremendous range of leaders who've joined the Open Referral network — government officials, data scientists, civic technologists, non-profit executives, community leaders, and more. We've only had the opportunity to blog about some of their inspiring work, and I'm looking forward to many stories yet to come.
That said, I also want to acknowledge one of the biggest challenges in this process: it's hard to consistently "work in the open," especially when engaging so many different kinds of stakeholders, separated by various kinds of distance, and operating under various kinds of institutional constraints. Projects in this domain face a fair amount of uncertainty, often with few direct precedents for success. All of this makes it hard to strike the right balance between transparency and discretion.
Members of our network have been able to participate in all deliberations and decisions about Open Referral itself. However, much deliberation around specific partnerships and projects has happened out of view. Along the way, we've often allowed extended periods of silence in Open Referral's public channels of communication.
We also did not allocate time and resources to gather various parts of our network together for a major in-person event, as we did in 2014.
In 2016, we should rise to meet this need for more regular communication, including at least one large in-person gathering.
§
More broadly, this kind of work — aligning many stakeholders around shared goals, building infrastructure, facilitating learning and deliberation — is resource intensive and often unfamiliar to conventional funders. Almost every civic data standardization initiative (such as Open311, Open Contracting Data Standard, BLDS, etc) seems to share a need for resources to support research, development, and implementation.
There has been some promising discussion of cooperation across various civic data standardization initiatives. Yet we also recognize a need to educate funders, governments, and other civic leaders around the costs and benefits of open standardization. If you're interested in sponsoring this work, and/or exploring opportunities to engage in such education, please be in touch.
Moving forward: what's next?
In our next blog post, we'll explore specific ways to move this work forward through the year(s) to come.
Meanwhile, we're still eager to collect feedback of various kinds. If we haven't yet been in touch, and you have observations, suggestions, or questions, we want to hear from you.
And if you are interested in starting a pilot project in your community, we also want to hear from you!
Please leave a comment on this blog post — or email us at [email protected].
Many thanks again to all who have been engaged in re-imagining a safety net for the 21st century.