This post is by Emily Branton, President of Link2Feed. Welcome, Emily!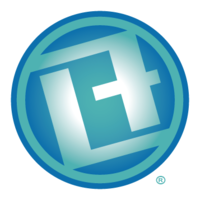 Link2Feed believes that food pantries don't just play a key role in mitigating hunger – they also a catalyst for change for broader poverty issues.
Our client-intake software and reporting tool is used by food banks and other non-profits across North America to enable them to gather data that can drive organizational strategy and increase the impact of their services.
The Need for Change: Connecting Food Support With Additional Services
At Link2Feed, we have heard consistently how challenging it was to find and facilitate referrals to pantry clients.
One of our partners, Feed Ontario (formerly the Ontario Association of Food Banks), saw an opportunity to expand the reach and impact of their 1,200 member food banks and hunger-relief organizations, by making resource directory data directly available within the Link2Feed system, so that food bank staff and volunteers can more effectively refer clients to other services.
This summer, Link2Feed and Feed Ontario are piloting a new referral method that uses the Open Referral standard to receive resource data from Ontario 211.
"Over 96 percent of the provincial food bank network provides referral services and programming, in addition to emergency food support, to more than half a million people each year," says Amanda King, director of communications and research at Feed Ontario. "We are beyond happy to be partnering with Ontario 211 and Link2Feed to help increase our member food bank's efficiency and improve process in accessing essential community information."
"We would also like to thank Food Banks Canada and the Enterprise Foundation for generously providing the grant that funded the referral feature's development", says King.
Karen Milligan, executive director of Ontario 211, says that this is a great example of the potential for Ontario 211's open data platform to catalyze valuable partnerships. "Every one of our local data partners was enthusiastic about the opportunity to share their resource directory data with the food bank's network," says Karen.
We are very excited about this new model, which we believe can be replicated throughout other communities where Link2Feed is in use.
How Link2Feed's Resource Referral Integration Works
Food pantries enroll clients in the Link2Feed software, and record each time that person receives a service (food or otherwise) from their organization. This creates a standardized intake (interview) process, which helps to establish a relationship between staff/volunteers of pantries and their clients as well as saves the client from answering the same questions at multiple locations.
The information can then be reported on, in aggregate, for an individual organization, or all locations in a community using Link2Feed.
When a client is receiving food and expresses a need for other services, the user can simply search the Open Referral data set from within Link2Feed for programs near the client's address. This will ensure that the client leaves with food that day and are also connected to services that can help address their root-cause needs.

Why We Used Open Referral
As we designed this partnership and integration, we wanted to ensure that this development would be able to benefit the Link2Feed community more broadly. For this partnership model to scale, we knew would need to use a well-documented, widely-implemented data standard for resource information exchange.
We chose Open Referral because it was easy for us to learn, has already seen success in other sectors — and, best of all, has already been implemented by Ontario's 2-1-1, and among other 2-1-1's across North America.
The Bigger Picture: Getting Smarter at Scale
By improving users' ability to make and track effective referrals from the food pantry to other services, Link2Feed can help foster collaboration across sectors and understand which other kinds of support are most needed by those experiencing hunger.
As food banks and their partner agencies are able to share these insights, they can improve their ability to work together to deepen their impact and strengthen their advocacy to ultimately change more lives.
Link2Feed hopes to offer these referral features across their network of food banks throughout North America.
If you are interested in learning more about Link2Feed's use of the Open Referral standard, reach out to us at [email protected]