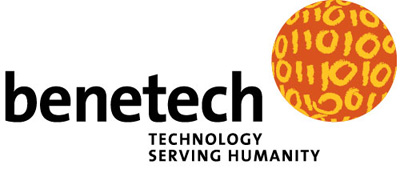 We're pleased to announce a new strategic partnership with Benetech, one of the world's leading non-profit software development organizations.
Benetech was formed in 1989 and in the time since has developed a series of products that have improved lives and transformed industries around the world — starting with Bookshare (the world's largest online library of accessible ebooks for people with blindness or dyslexia) and most recently featuring projects like Martus (for secure mobile document sharing among human rights organizations and activists).
Benetech focuses on doing "the right stuff right" — in other words, they choose work that can make a difference in people's lives, and they build state-of-the-art technology that can scale. Open source development and social good are at the core of their principles.
That aligns directly with our work in Open Referral. Benetech has a number of projects that deal with vulnerable people, and people with disabilities — and they hear from their clients around the world that it's often a serious challenge to help people find information about resources that are available to them. Furthermore, several members of their staff actually have a deep history of experience working in the field of information and referral.
When we were connected — via Brian Behlendorf, a Benetech board member — we were immediately drawn to each other's principles and methodology.
Benetech's new program, Benetech Labs, is an emerging space in which they can take on new, risky projects and give them the professional support and amplification that they need to take flight. As their Strategic Advisor, I'll be helping Benetech Labs identify actionable opportunities to prototype useful tools that help stakeholders from across the field of human services — with an interest in finding opportunities to build products that can sustainably scale. I'm very excited.
We already have some exciting ideas about how Benetech's product development might be put to work on this challenge. That said, we want to hear from members of the Open Referral community. If you're ready to take new approaches — specifically to the challenge of collaborative management of resource directory data — we want to hear from you.
Welcome, Benetech, to the Open Referral Initiative!