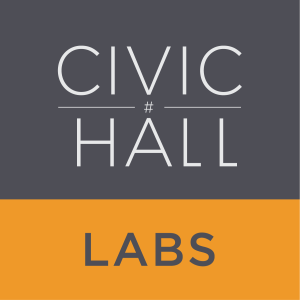 I'm excited to share that I've been invited to join Civic Hall Labs as part of their inaugural cohort of Civic Imagination Fellows.
Civic Hall is a community center for civic innovators located in the Flatiron District of New York City. It was started by the proprietors of the Personal Democracy Forum, which is a conference and publication — and really a community — in which I've participated for more than a decade.
Their new blog, Civicist, is already an essential resource that I read every day. (We'll be sharing stories about Open Referral there in the months ahead).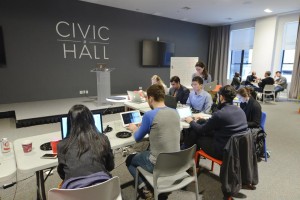 Civic Hall Labs, their just-launched non-profit R&D arm, seeks to reimagine civic participation for the 21st century, expand the field of civic tech, and demonstrate a collaborative, multidisciplinary approach to designing and building technology for the public good. (Check out this brief piece in FastCompany about Civic Hall Labs.)
Here is video of my talk from the Personal Democracy Forum 2016 mainstage. Some of it will be familiar to Open Referral participants, but there's new stuff too 🙂
And for those of you who've seen the talk and would like to learn more, you can watch this video of a longer and more thorough presentation that I recently made at Civic Hall. (Thanks to Noel Hidalgo of BetaNYC for hosting that event.)
We'll have more to report soon about the focus of the Civic Imagination Fellowship. In the meantime, many thanks to Micah Sifry and Andrew Rasiej of Civic Hall and PDF, and Elizabeth Stewart and Erin Simpson of Civic Hall Labs, and their respective teams. Onwards!