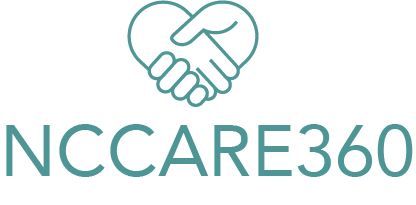 [This post is from Laura Marx, President and CEO of United Way of North Carolina. Welcome, Laura!] 
In 2019, the first statewide health and human service care coordination platform launched in North Carolina: NCCARE360.
Part of a broader healthy opportunities network envisioned by the state Department of Health and Human Services (NC DHHS) — NCCARE360 provided our state an opportunity to build a collaborative model of care coordination between health care providers and community based organizations (CBOs) focused on ensuring patients connect with services addressing social determinants of health (SDoH).
NCCARE360 is supported by the Foundation for Health Leadership and Innovation in partnership with NC DHHS. The United Way of North Carolina/NC211 is building this care coordination infrastructure in partnership with Expound Decision Systems and UniteUs.