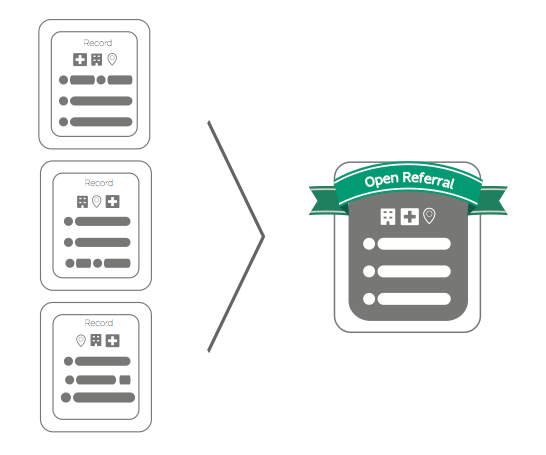 This may seem obvious, but it bears repeating: the community resource directory data problem is complex, and complex things can be hard to understand.
During my work as lead organizer of the DC Open211 project, I've seen that there are so many people out there who want to find better ways to produce and share this information. However, to really make a difference, we need to be able to work together — and in order to work together, we need to share some common understanding of what we're working with!
So we've developed a set of icons to convey the key elements of this complex topic in ways that can be understood at a glance.
Check it out:
Download a PDF here, and EPS files here. Continue reading →